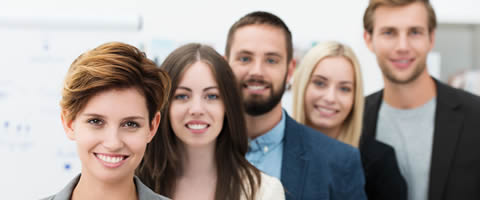 Taking the first step can be the hardest. Don't take it alone. Let us help you.
All calls are 100% confidential and completely free of charge.
Drug Treatment Facilities Indianapolis, Indiana
When an individual from Indianapolis, Indiana goes to an Alcohol Treatment Center for the treatment of their substance abuse problem, they will be able to have access to the camaraderie of other clients who have "walked in their shoes" and have been where they have been with regards to chronic substance abuse. Having camaraderie in an Addiction Treatment Program from other individuals in the same situation can make it easier for a person to open up by sharing their struggles and begin to address the underlying issues fueling their substance abuse problem. The clients taking part in the Indianapolis Addiction Treatment Program also receive support from the knowledgeable staff at the center, 24 hours a day. All these positive aspects of an Alcohol Treatment Center in Indianapolis, IN can help provide the best chances for the individual effectively follow through with their goal of long term recovery.
An Indianapolis Alcohol Rehabilitation Program also enables an individual from Indianapolis with a drug addiction or a history of continual substance abuse to reside in a drug and alcohol free surrounding; this can serve as a practice ground for what it is like to live in a social setting without using drugs or alcohol. An addicted person that has continually abused drugs for an extended period of time might not even remember how to relate to other people while being sober. After graduating a comprehensive Alcohol Rehabilitation Facility, the individual can continue with his/her life in Indianapolis with the ability to live a responsible, prosperous life, free of addiction.
Questions? Need Help?
Call now to speak with an addiction treatment specialist who can help you find the best rehab program that fits your personal situation.
Residential • Detox • Inpatient • Outpatient • Short Term • Long Term • Low cost • Insurance • Executive • Private
---
(866) 576-9935
Alcoholics Anonymous Meetings in Indianapolis, Indiana
Across The River Group
Johnson Chapel Amez Ch.
1882 Lincoln Road
Indianapolis, Indiana. 46228

Meeting Times
Monday - 6:00 PM

Harbour Light 123
2400 Tibbs Ave.
Indpls, In
Indianapolis, Indiana. 46201

Meeting Times
Tuesday - 8:00 PM

Into Action Cocaine Anonymous
Indianapolis
947 N Pennsylvania St
Indianapolis, Indiana. 46204

Meeting Times
Sunday - 5:00 PM

New Freedom Found
Fairbanks Hospital
Clervista Pkwy
Indianapolis, Indiana. 46256

Meeting Times
Wednesday - 6:30 PM

Open Hand Group
St. Andrews Church
2560 Villa Ave
Indianapolis, Indiana. 46203

Meeting Times
Wednesday - 8:00 PM

Overcomers Unanimous
Indianapolis
2201 N. Columbia Av.
Indianapolis, Indiana. 46205

Meeting Times
Friday - 7:00 PM

Al-Anon Family Support Group Meetings in Indianapolis, Indiana
12 & 12 AFG
441 South Ritter Avenue
Indianapolis, Indiana.

Meeting Times
Tuesday - 10:30 AM

Aprendiendo A Vivir GFA
8902 East 38Th Street
Indianapolis, Indiana.

Meeting Times
Thursday - 7:00 PM

Arlington Woods AFG
441 South Ritter Avenue
Indianapolis, Indiana.

Meeting Times
Tuesday - 8:00 PM

Circle City AFG
55 Monument Circle
Indianapolis, Indiana.

Meeting Times
Monday - 11:45 AM

Clear Vista AFG
8102 Clear Vista Parkway
Indianapolis, Indiana.

Meeting Times
Tuesday - 7:00 PM

College Student AFG
Sunset Boulevard
Indianapolis, Indiana.

Meeting Times
Monday - 12:00 PM

Daytime Al-Anon
4627 Carvel Ave
Indianapolis, Indiana.

Meeting Times
Thursday - 1:00 PM

Destino GFA
600 W 34Th Street
Indianapolis, Indiana.

Meeting Times
Tuesday - 6:30 PM

Glbt Step Study Group AFG
907 N Delaware St
Indianapolis, Indiana.

Meeting Times
Saturday - 11:00 AM

High Hopes AFG
3000 N High School Rd
Indianapolis, Indiana.

Meeting Times
Tuesday - 6:30 PM

Hope Al-Anon
6151 N Central Ave
Indianapolis, Indiana.

Meeting Times
Monday - 8:00 PM

Hope'S Alive AFG
6131 North Michigan Road
Indianapolis, Indiana.

Meeting Times
Friday - 6:00 PM

Kiss Al-Anon
4939 W Washington St
Indianapolis, Indiana.

Meeting Times
Thursday - 6:30 PM

Let It Begin With Me Al-Anon
8540 East 16Th Street
Indianapolis, Indiana.

Meeting Times
Friday - 8:00 PM

Renovacion GFA
7981 Plumer St
Indianapolis, Indiana.

Meeting Times
Saturday - 12:00 PM

Road To Sanity AFG
441 South Ritter Avenue
Indianapolis, Indiana.

Meeting Times
Sunday - 7:00 PM

Rocky Ripple Women In Recovery
930 West 54Th Street
Indianapolis, Indiana.

Meeting Times
Wednesday - 6:00 PM

Search For Serenity AFG
4040 E Thompson Rd
Indianapolis, Indiana.

Meeting Times
Tuesday - 8:00 PM

Shortridge Road Al-Anon
431 S Shortridge Road
Indianapolis, Indiana.

Meeting Times
Wednesday - 8:00 PM

Speedway AFG
2020 N Girls School Rd
Indianapolis, Indiana.

Meeting Times
Tuesday - 7:30 PM

Stepping Stones AFG
2601 E Thompson Rd
Indianapolis, Indiana.

Meeting Times
Friday - 8:00 PM

Suburban East AFG
21St & Franklin Rd
Indianapolis, Indiana.

Meeting Times
Thursday - 8:00 PM

T G I F AFG
8600 N College Ave
Indianapolis, Indiana.

Meeting Times
Friday - 8:00 PM

Today Is Mine AFG
8540 Us 31 South
Indianapolis, Indiana.

Meeting Times
Thursday - 7:00 PM

Together We Can Make It Afg
675 East Washington St
Indianapolis, Indiana.

Meeting Times
Monday - 7:45 PM

Tuesday Morning AFG
1125 Spruce St
Indianapolis, Indiana.

Meeting Times
Tuesday - 10:00 AM

Vive Y Deja Vivir GFA
2801 W Washington St
Indianapolis, Indiana.

Meeting Times
Friday - 5:00 PM

Narcotics Anonymous Meetings in Indianapolis, Indiana
Barnes United Methodist Church
900 West 30th Street
Indianapolis, IN. 46208
Notes: Keep it Simple Two Group Step, DiscussionParticipation Closed

Meeting Times
Wednesday - 7:00 PM

Beacon House
2456 North Bolton Avenue
Indianapolis, IN. 46218
Notes: A Time For Us Group Speaker Open

Meeting Times
Tuesday - 6:00 PM
Saturday - 1:00 PM

Bethlehem Lutheran Church
526 E 52nd St
Indianapolis, IN. 46205
Notes: The Breakfast Club Group Open

Meeting Times
Saturday - 9:30 AM

Central Christian Church
701 North Delaware Street
Indianapolis, IN. 46204
Notes: New Awareness Group Speaker Open

Meeting Times
Monday - 7:00 PM
Tuesday - 6:00 PM 8:00 PM
Friday - 7:30 PM

Church Of The Living God
2502 East 38Th Street
Indianapolis, IN. 46218
Notes: Taking it to The Streets Group Literature Study, DiscussionParticipation Open

Meeting Times
Tuesday - 7:30 PM

Common Ground Christian Church
6151 North Central Avenue
Indianapolis, IN. 46220
Notes: Broad Ripple Group DiscussionParticipation Open

Meeting Times
Tuesday - 7:00 PM

Dove House
14 North Highland Avenue
Indianapolis, IN. 46202
Notes: Sunday Night Candlelight Group DiscussionParticipation Closed

Meeting Times
Sunday - 6:30 PM

Edna Martin Community Center
1970 North Caroline Avenue
Indianapolis, IN. 46218
Notes: Striving for Freedom Group Literature Study, DiscussionParticipation Closed

Meeting Times
Wednesday - 6:30 PM

Ellenberger United Church Of Christ
5520 East 10th Street
Indianapolis, IN. 46219
Notes: Sunday In Recovery Group DiscussionParticipation, Non-Smoking Closed

Meeting Times
Sunday - 7:30 PM

Fairbanks Hospital
8102 Clearvista Parkway
Indianapolis, IN. 46256
Notes: Friday Speaker Group Speaker Open

Meeting Times
Friday - 8:00 PM

Fall Creek United Church Of Christ
380 West Fall Creek Parkway North Drive
Indianapolis, IN. 46208
Notes: Thanks for the Miracle Group Literature Study, DiscussionParticipation Closed

Meeting Times
Monday - 7:15 PM

First Baptist Church
8600 North College Ave
Indianapolis, IN. 46240
Notes: Sunday Quest Group Open

Meeting Times
Sunday - 7:30 PM

Friendship Baptist Church
1301 North Goodlet Avenue
Indianapolis, IN. 46208
Notes: Recovery in Haughville Group Step, DiscussionParticipation Closed

Meeting Times
Thursday - 7:15 PM
Saturday - 10:00 AM

Garfield Park United Church Of Christ
743 East Pleasant Run Parkway South Drive
Indianapolis, IN. 46203
Notes: Southside Downstairs Group DiscussionParticipation Open

Meeting Times
Wednesday - 6:30 PM

Good Shepherd Lutheran Church
3535 Kessler Boulevard North Drive
Indianapolis, IN. 46222
Notes: Art of Recovery Group DiscussionParticipation Closed

Meeting Times
Monday - 7:45 PM

Holy Cross Church Gym
125 North Oriental St
Indianapolis, IN. 46202
Notes: Foundation of Recovery Group DiscussionParticipation, Literature Study Open

Meeting Times
Saturday - 5:00 PM

Jones Tabernacle Church
2510 East 34th Street
Indianapolis, IN. 46218
Notes: Spiritual Solutions Group Step, DiscussionParticipation Closed

Meeting Times
Wednesday - 1:00 PM
Friday - 7:00 PM

Lucille Raines Residence
947 North Pennsylvania Street
Indianapolis, IN. 46204
Notes: Saturday Morning Group Closed

Meeting Times
Friday - 5:30 PM
Saturday - 10:00 AM

Mapleton-Fall Creek Building
130 East 30th Street
Indianapolis, IN. 46205
Notes: Bearing No Name Group DiscussionParticipation Open

Meeting Times
Sunday - 6:30 PM
Monday - 6:00 PM

Methodist Hospital
1801 North Capital Avenue
Indianapolis, IN. 46202
Notes: Just for Today Group DiscussionParticipation, Literature Study Open

Meeting Times
Friday - 1:00 PM

Northside Baptist Church
3021 East 71st Street
Indianapolis, IN. 46220
Notes: Life After Drugs Group Step, DiscussionParticipation Closed

Meeting Times
Sunday - 6:00 PM

Pathway To Recovery House
2135 North Alabama Street
Indianapolis, IN. 46202
Notes: Pathway to Recovery Group DiscussionParticipation, Smoking Open

Meeting Times
Thursday - 7:00 PM
Saturday - 11:00 PM

Robert Park United Methodist Church
401 North Delaware Street
Indianapolis, IN. 46204
Notes: There is Hope Group Speaker Open

Meeting Times
Wednesday - 7:00 PM

Roosevelt Sanders Relapse Prevention Center
2038 West 10th Street
Indianapolis, IN. 46222
Notes: Surrender to Win Group DiscussionParticipation Closed

Meeting Times
Tuesday - 9:30 AM
Saturday - 7:15 PM

Saint Lawrence Catholic Church
6944 East 46th Street
Indianapolis, IN. 46226
Notes: Tuesday Night Group Literature Study, DiscussionParticipation Closed

Meeting Times
Tuesday - 7:30 PM

Saint Lukes United Methodist Church
100 West 86th Street
Indianapolis, IN. 46260
Notes: Awakening The Spirit Group Literature Study, DiscussionParticipation Open

Meeting Times
Wednesday - 7:00 PM

Salvation Army
234 East Michigan Street
Indianapolis, IN. 46204
Notes: Central City Group DiscussionParticipation Open

Meeting Times
Sunday - 6:00 PM
Tuesday - 6:00 PM
Thursday - 6:00 PM

Salvation Army Harbor Light Center
2400 North Tibbs Avenue
Indianapolis, IN. 46222
Notes: New Awareness Group DiscussionParticipation Open

Meeting Times
Tuesday - 12:30 PM
Friday - 7:00 PM

Southport Baptist Church
2901 East Banta Road
Indianapolis, IN. 46227
Notes: Four Corners Group Literature Study, DiscussionParticipation Open

Meeting Times
Monday - 7:30 PM

Talbott House
1424 North Central Avenue
Indianapolis, IN. 46205
Notes: Courage to Change Group Literature Study, DiscussionParticipation Closed

Meeting Times
Monday - 10:00 AM 1:00 PM
Tuesday - 12:30 PM
Wednesday - 9:30 AM
Thursday - 10:00 AM 12:30 PM 7:00 PM

Westlake Church Of Christ
612 North High School Road
Indianapolis, IN. 46214
Notes: Saturday Night Group DiscussionParticipation Open

Meeting Times
Saturday - 8:00 PM

Woodruff Place Baptist Church
1735 East Michigan Street
Indianapolis, IN. 46201
Notes: Woodruff Place Wed Night Group DiscussionParticipation Closed

Meeting Times
Wednesday - 7:30 PM
Friday - 7:00 PM